Web Content Display
Web Content Display
Międzynarodowa konferencja TRACE 2016
W dniach 11-15 maja 2016 r. w siedzibie Białowieskiego Parku Narodowego odbyła się międzynarodowa konferencja TRACE 2016 pt.: "Tree Rings in Archaeology, Climatology and Ecology", poświęcona różnym aspektom zastosowania badań dendrochronologicznych, w tym w archeologii, klimatologii i ekologii.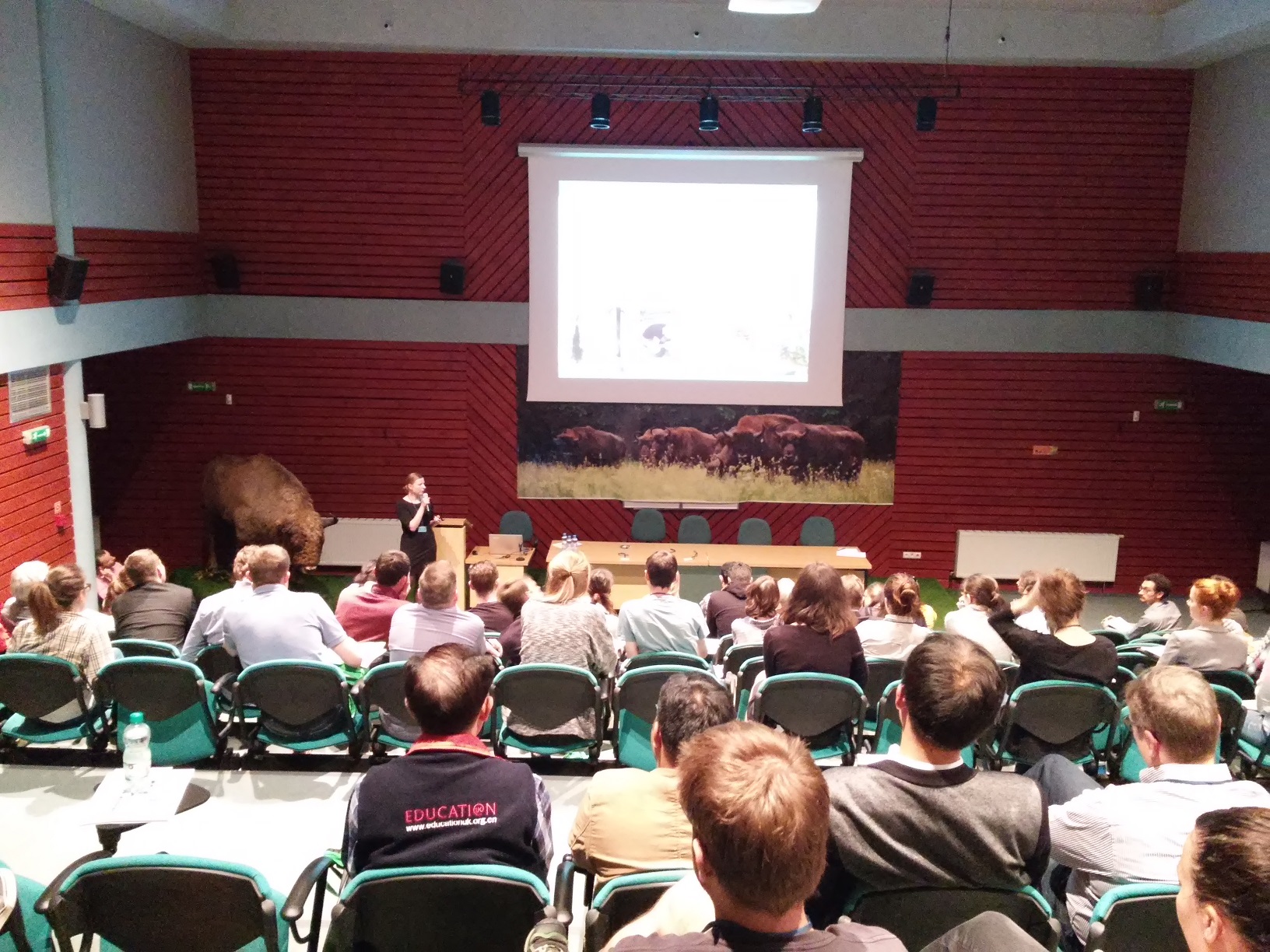 Podczas spotkania omówione zostały wyniki badań naukowych dotyczących datowania obiektów archeologicznych, rekonstrukcji warunków klimatycznych oraz sposobu, w jaki się zmieniały na danym terenie. Dendrologia ma także szerokie zastosowanie dla ekologii, umożliwiając poznanie dynamiki drzewostanów oraz mechanizmów, dzięki którym potrafią się one przystosować do zmieniających się warunków klimatycznych i siedliskowych, a także w jaki sposób reagują na takie czynniki jak pożary, susze czy wzrost zanieczyszczenia powietrza.
Na konferencji został zaprezentowany poster pt: "How old are Białowieża Forest stands? – a review of dendrochronological data until 2015" opracowany, w ramach projektu LIFE, przez Ewę Zin, Kamila Pilcha, Pawła Sańczyka. Oprócz tego Ewa Zin zaprezentowała wyniki swoich badań wygłaszając referat pt. "Białowieża Forest – disturbance history and forest dynamics in past and ongoing scientific research" oraz "Cross dating using pointer years and fire scars – examples from temperature and boreal Pinus sylvestris tree-ring-fire history studies".
W ramach stanowiska promocyjnego LIFE zaprezentowane zostały roll-upy promujące project LIFE oraz Instytut Badawczy Leśnictwa. Dla chętnych dostępne były ulotki informacyjne: projektowe, instytutowe oraz zaprzyjaźnionego projektu LIFE pt.: Ogólnopolska kampania informacyjno-promocyjna "Poznaj swoją naturę".
Na naszym stoisku każdy mógł sprawdzić swój stan wiedzy na temat Puszczy Białowieskiej oraz projektu ForBioSensning, a także obejrzeć pozyskane na terenie Puszczy Białowieskiej próbki do badań dendrochronologicznych – datowane wywierty oraz wyrzynek z sosny pożarowej, będący żywą ilustracją wykładu. Atrakcją był także zamontowany na brzozowym pniaczku przykładowy dendrometr, czyli urządzenie do automatycznego zbierania danych dotyczących przyrostu drzewa na grubość oraz dokonującego pomiarów temperatury i wilgotności powietrza, stosowany w projekcie ForBioSensing.
W konferencji (wg. danych organizatorów) udział wzięło 130 osób.
Opracowanie i zdjęcia:
Dorota Raczkowska-Paluch