Web Content Display
Web Content Display
The forest is changing - the ForBioSensing video library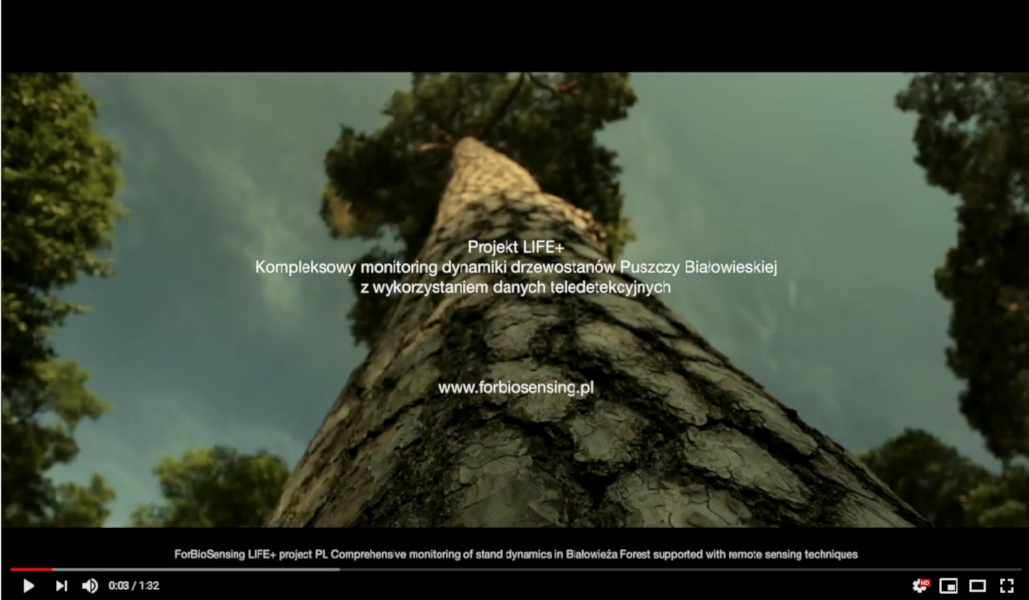 We try to keep reporting all of our project activities. Published entries include: reports from field monitoring works (inventory of stands in the Polish part of the Białowieża Forest, reading data from dendrometers, ground laser scanning etc.) or reports from meetings (conferences, exhibitions, meetings).
Particular interest of readers of our design page is enjoyed by a series of posts titled "Admiring the biodiversity of the Forest", where photos of flora and fauna are presented, which is often impossible to experience while working in the garden or a weekend trip to the forest. In recent entries we have presented, among others: fruiting Bialowieza undergrowth, stand after the July storms, as well as a unique phenomenon - a report from a meeting with a bear that has not been seen in the forest for decades.
Many other activities are also included in the activities of the ForBioSensing project, including the creation of films, which are designed to bring the world of nature in its natural, Bialowieza environment with the image and sound. At this point, we would like to cordially invite you to the ForBioSensing video library, available on the YouTube channel: https://www.youtube.com/channel/UCqEOlq8qUeBrnNUAcmluS9A/videos.
The presented films and spots were made at various stages of the ForBioSensing team's work - thanks to which you can get to know the stands of the Białowieża Forest seen from the perspective of a scientist, naturalist and field worker. The productions were made with attention to information, nature and tourist values.
We wish you a good movie!
Text. W.Duranowska
Photo. ForBioSensing