Web Content Display
Web Content Display
ForBioSensing during educational lessons at the Primary School in Młochów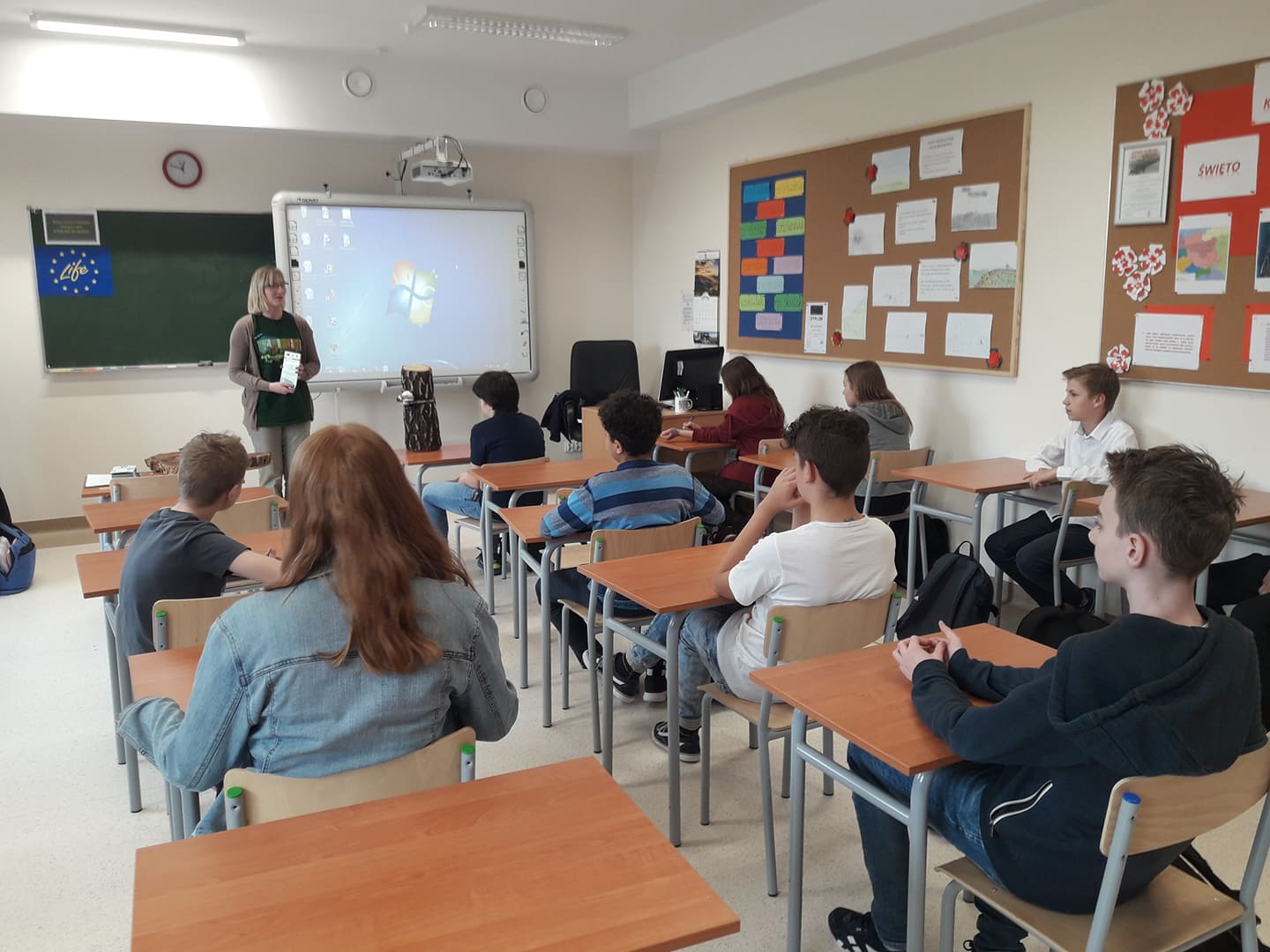 On May 14, 2019, we conducted educational lessons for 7th and 8th grade students from the Primary School in Młochów. We could present the project and the activities carried out in it regarding the monitoring of forest stands of the Białowieża Forest.
The lessons were focused around the field of forestry: children could learn, among others whether the number of trees in Poland decreases or arrives. We also told how we monitor tree stands (which tools, methods) and, above all, what we are doing and what will result from our work. We showed some equipment used by our specialists, including pine stump with a dendrometer - a device measuring the growth of a tree to the thickness and trunk trimming, marked by a specialist in the field of dendrochronology, fire scars. By marking the scars, we know when the tree was exposed to high temperatures. During the educational lessons, our promotional video was broadcast, which can be viewed under the link: https://www.youtube.com/watch?v=XXJ2_71NGhI&t).
We would like to thank Mrs. Director for the invitation and the opportunity to complete educational lessons about the LIFE + ForBioSensing project. We are happy that we could arouse interest among the youngest and increase their knowledge and awareness about the forest.
Text. Wirginia Duranowska
Photos. ForBioSensing